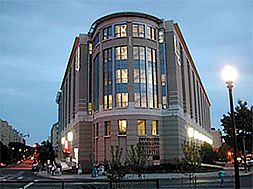 The Department of Anesthesiology and Critical Care Medicine at The George Washington University School of Medicine and Health Sciences consists of over 35 skilled attending anesthesiologists and critical care physicians, 29 residents, 12 advanced practice providers and numerous technicians and administrative staff. All are committed to delivering superior care to patients from Washington D.C., the surrounding communities of Maryland and Virginia, and visiting dignitaries.
Our attending staff of board-certified physicians is expertly trained to provide care for every type of adult surgery at The George Washington University Hospital. Several members of our staff have obtained additional expertise for specific types of surgery, pain management, and intensive care.
Within minutes of popular tourist attractions and government headquarters, the George Washington University Hospital serves a diverse group of patients — from area residents to visiting dignitaries and heads of state. As a designated tertiary care and academic institution, the hospital provides physicians and patients with the latest in technological innovations for the diagnosis and treatment of the most acute clinical conditions.
The George Washington University Hospital was completed in August 2002. Constructed across the street from the previous facility, it sits on university land that was once used as a parking lot. The property is just south of Washington Circle and adjacent to the Foggy Bottom Metro station. The entrance is on 23rd Street.
Facts & Figures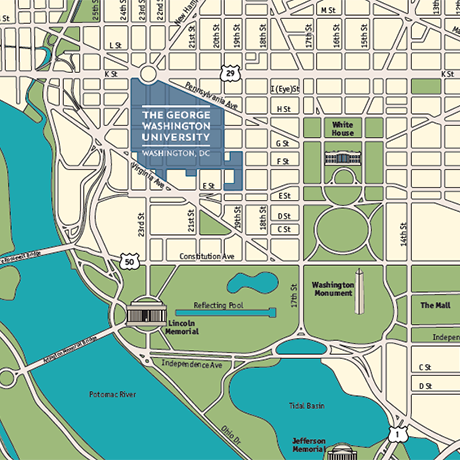 Since July 1997, the George Washington University Hospital has been jointly owned and operated by a partnership between Universal Health Services, Inc., and the George Washington University. 
GWUH is Washington D.C.'s first new hospital in 20 years. The facility is six stories from ground level, 400,000 square feet, with over 400 beds. Over 25,000 surgeries are preformed annually at GW Hospital and its affiliated Ambulatory Surgery Centers.  The Labor and Delivery Unit cares for almost 3,500 deliveries with a Level III-B NICU in partnership with Children's National.
The hospital is accredited by the Joint Commission on the Accreditation of Health Care Organizations and licensed by the District of Columbia Regulatory Affairs Department.