1-year at Children's National Health System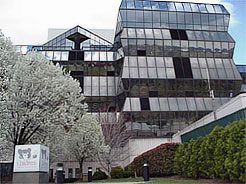 The ACGME approved Pediatric Anesthesiology fellowship program trains CA-4 pediatric (PGY-5 or higher) anesthesia fellows in pediatric anesthesia and pain management at The Children's National Health System. Training includes all subspecialties: Cardiac Anesthesiology, Neuroanesthesia, Orthopedic Anesthesia, Neonatal Anesthesia, Pediatric Intensive Care Unit, Emergency Room Trauma, General Surgery, ENT, MRI, and sedation for diagnostic and therapeutic procedures.
The Division of Anesthesiology and Pain Medicine at Children's National Health System provides comprehensive clinical anesthesia services for infants and children undergoing a full range of pediatric surgical procedures. A complete spectrum of surgical anesthesia services are provided, including anesthesia for pediatric congenital heart disease, heart transplantation, craniofacial reconstruction, neurosurgery, reconstruction of the larynx and trachea, and complex pediatric surgery.
Please click on the following link to learn more: Pediatric Anesthesiology Fellowship at CNMC