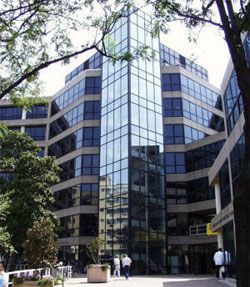 The Department of Anesthesiology and Critical Care Medicine provides the full-time direction of The George Washington University Intensive Care Unit. The Intensive Care Unit is a combined Medical/Surgical facility staffed by a team of multidisciplinary Intensivists, including Anesthsiologist Intensivists. These Intensivists are highly committed to patient care, resident education, and research.
CA-2 residents spend two consecutive months in the Intensive Care Unit caring for critically ill medical and postoperative surgical patients. Residents learn to think and act independently, consolidate their procedural skills, and learn the special challenges of airway management outside the operating room. In addition, ventilator management, invasive hemodynamic management, nutritional support, and human ethical issues are emphasized. Teaching rounds are supplemented by daily didactic presentations by the faculty. Given the wealth of clinical and didactic instruction, residents consistently rate this rotation as one of the most valuable in their training.
Two twelve month fellowship positions are available leading to subspecialty certification in Critical Care Medicine. Fellows gain experience with all aspects of ICU management, supervise and instruct residents, present formal lectures, and participate in clinical research.
Ongoing research projects include multi-institutional sepsis trials and ICU outcome data analysis