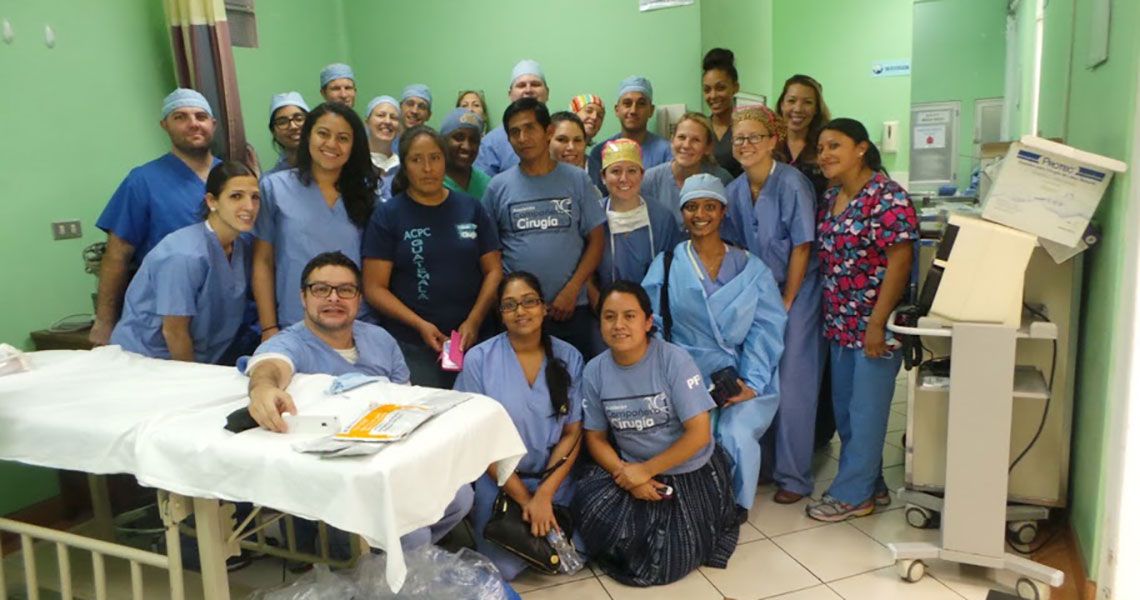 CA3 Electives
University of San Francisco, Hospital Carlos Andrade Marin, Quito, Ecuador
1-month elective to highlight the value of practice in a different culture. Numerous technological and medical challenges await. Trauma, transplant, and peds exposure. Spanish proficiency required. Funding available.
Residents from USF-HCAM will be joining the GW Department of Anesthesiology and Critical Care Medicine for a 1-month rotation. The aim of this international exchange will be to foster a dialogue, to expand knowledge and experience, to build international relationships for clinical, education, and research, and to bridge the gap between medical school, and to provide an option for international service during residency.
GW sponsored anesthesiology-surgery team in rural sites
Work with team of GW surgeons and anesthesiologists in a rural medical center for 1-week rotation. No language requirement.
Please check out our work on facebook at the following link: GW Anesthesiology Guatemala Mission
Other recent opportunities for residents: